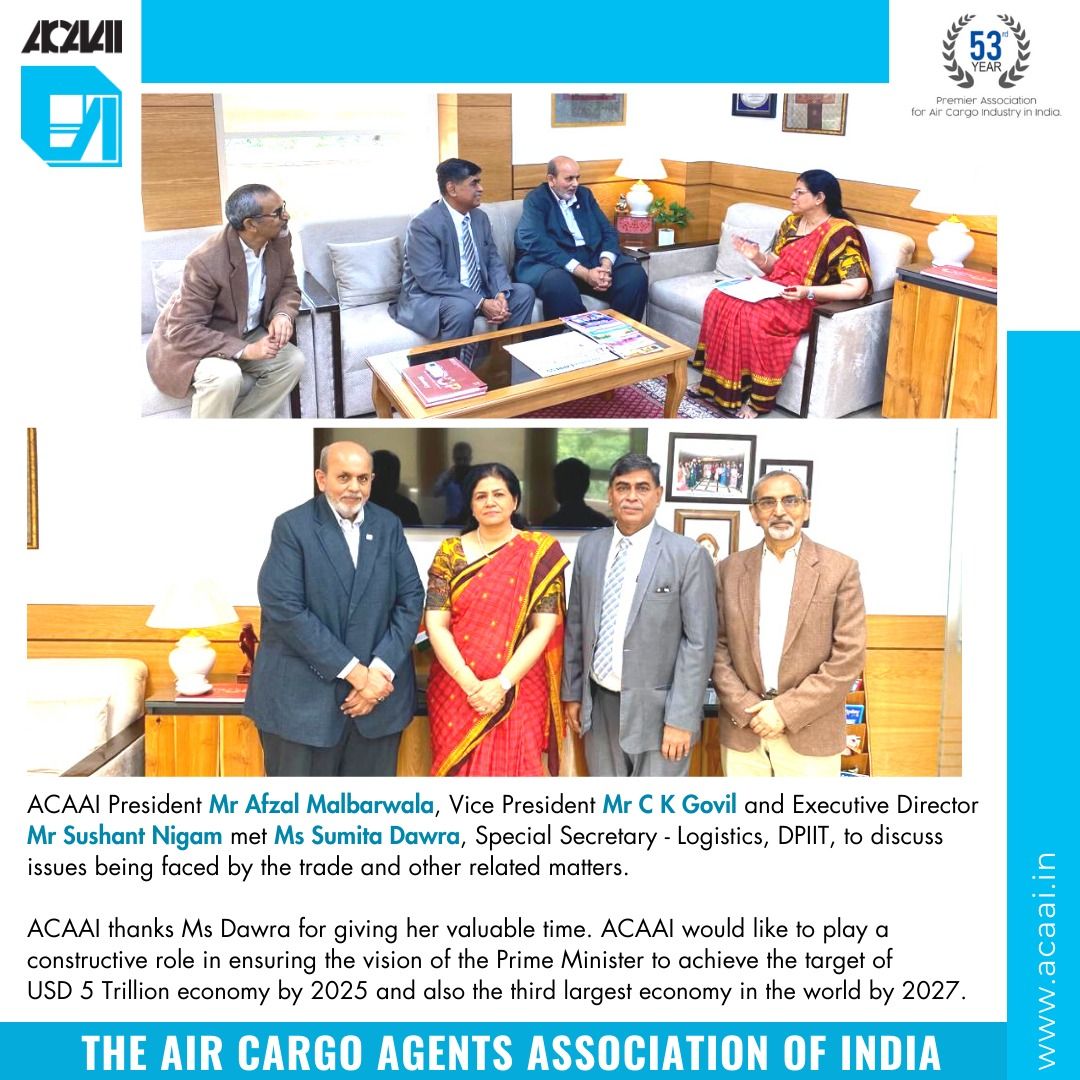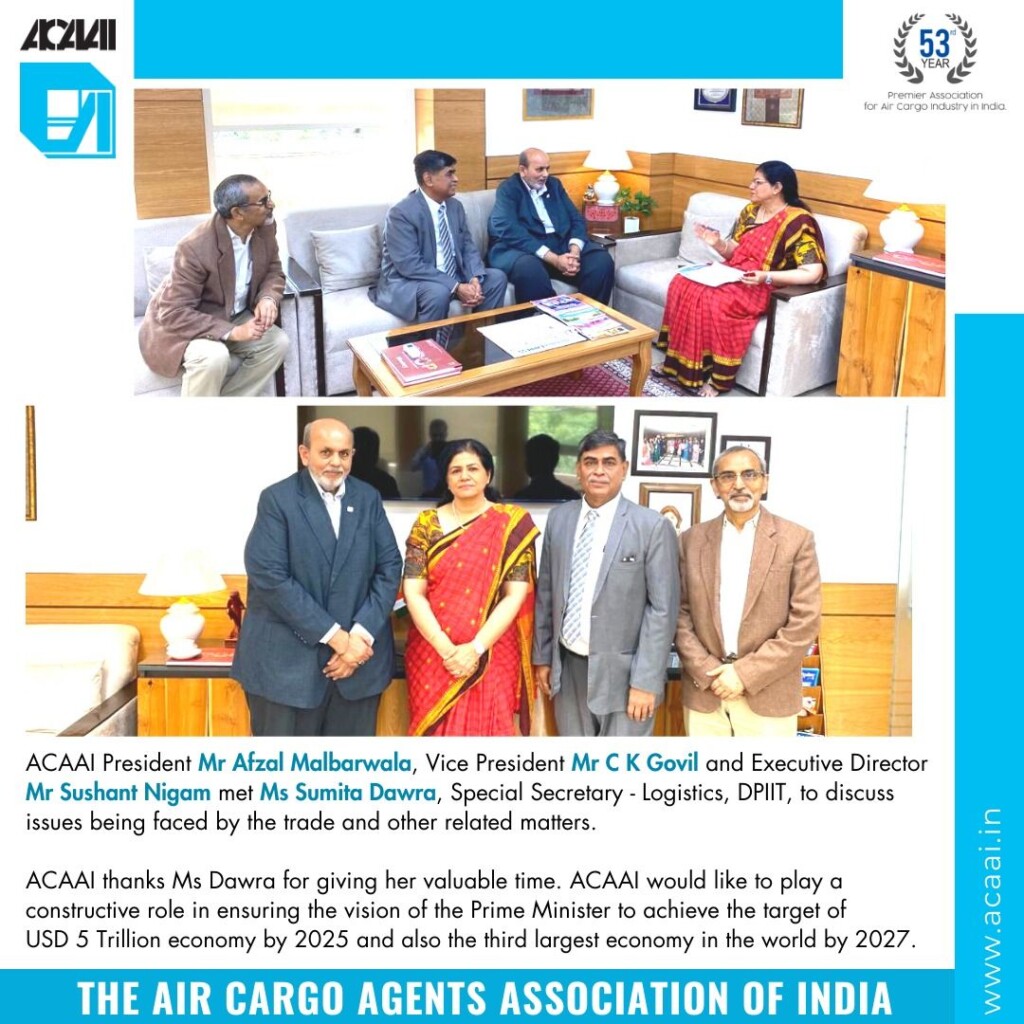 The Air Cargo Agents Association of India – ACAAI President Mr M Afzal Malbarwala , Vice President Mr C K Govil and Executive Director Mr Sushant Nigam met Ms Sumita Dawra , Special Secretary – Logistics, DPIIT, to discuss issues being faced by the trade and other related matters.
ACAAI thanks Ms Dawra for giving her valuable time. ACAAI would like to play a constructive role in ensuring the vision of the Prime Minister to achieve the target of USD 5 Trillion economy by 2025 and also the third largest economy in the world by 2027.
Subscribe to our free newsletter.
ACAAI's Eastern Region held its regional general meeting & Air Cargo Meet 2023 Meeting of the Members of@ The Air Cargo Agents Association of India – ACAAI Eastern Region was held at the Holiday Inn Kolkata where senior Members were facilitated. This was followed by The Air Cargo Meet where representatives from the airlines and terminal AAICLAS […]